Erik L. Arneson, Ordained Minister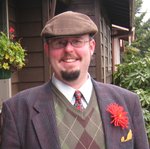 P.O. Box 42672
Portland, OR 97242
(541) 291-9776
pymander<at>gmail.com
Professional, Experienced, and Fun
Erik L. Arneson has officiated at over twenty weddings since 2008 as an ordained minister in the Universal Life Church, and is delighted to continue serving as a wedding officiant in the Portland area. He is based out of Portland, Oregon, but is happy to travel in order to make your wedding excellent and fun. His fees are reasonable and open to negotiation, and he will work with you to craft a unique lovely ceremony filled with the thoughts, words, and symbolism that mean the most to you.
Your Wedding, Your Way
Rev. Arneson is willing to perform ceremonies for a number of different religions and traditions, and will also create a non-denominational, atheist, or secular ceremony to suit your needs. He maintains a professional appearance and likes to think of himself as good-natured and witty.
Read about pricing and book your wedding officiant today!
The following services are available.
Custom wedding ceremonies
Vow renewal
Dedication ceremonies
Commitment ceremonies
Handfastings
Blessings of all sorts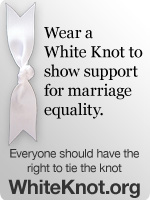 2015 wedding dates are filling up fast! Contact your officiant early to ensure the best possible service.
View the photo gallery to see Rev. Arneson in action.
References, of course, are available upon request.